Licensed in
RHODE ISLAND & MASSACHUSETTS
For help with these or any other legal issues, please call our firm today. The information contained in this website is intended solely for your information. It does not constitute legal advice, and it should not be relied on without a discussion of your specific situation with an attorney.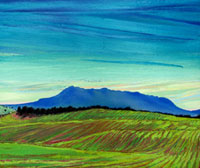 AREAS OF PRACTICE
Estate Planning
Estate Planning has been a focus of our practice since its inception. Over the past thirty-five years our firm has advised more than 750 clients and their families. We are proud to represent third generation South Coast clients.
To accomplish our client's goals we prepare all types of estate planning documents including; Wills, Trusts, and Powers of Attorney for residents of Massachusetts and Rhode Island.
In addition, we can assist clients with medical planning by drafting a Health Care Proxy, also known as Health Care Power of Attorney. We prepare deeds, and Declarations of Homestead.
Do you:

• Have a special needs child?
• Want to protect your home or real estate?
• Wish to ensure that your assets are preserved for your heirs?
• Have a business that will someday belong to your children?
• Own property in more than one state?
• Want to avoid Probate?


Call us today to schedule a free consultation.* We can assist you with these, and many other aspects, of your estate plan.
*Consultation is free when client requests that we prepare their estate plan.