Licensed in
RHODE ISLAND & MASSACHUSETTS
For help with these or any other legal issues, please call our firm today. The information contained in this website is intended solely for your information. It does not constitute legal advice, and it should not be relied on without a discussion of your specific situation with an attorney.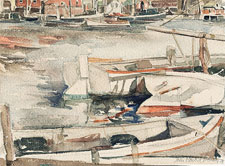 Attorney At Law
:
An advocate, counsel, or official agent employed in preparing, managing, and trying cases in the court. An officer in the court who is employed by a party in a cause to manage it for him.
Black's Law Dictionary (Rev. 4th Edition – 1968)
Equity:
In its broadest and most general signification, this term denotes the spirit and the habit of fairness, justness, and right dealing which would regulate the intercourse of men with men. The rule of doing to all others as we desire them to do to us or, as it is expressed by Justinian "to live honestly, to harm nobody, to render to every person his due."
In a restricted sense, the word denotes equal and impartial justice as between two persons whose rights or claims are in conflict; justice, that is, as ascertained by natural reason or ethical insight, but independent of the formulated body of law.

Black's Law Dictionary (Rev. 4th Edition – 1968)
About Us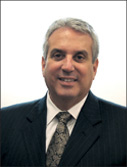 Alan A. Amaral
Alan A. Amaral, Esquire
Attorney Amaral founded the firm in 1975 in Somerset, MA. A former Tin Can Sailor. He attended New England School of Law.
"Access to the Law and the expectancy of Justice is a right afforded to everyone. Since the founding of this firm in 1975, we have been dedicated to preserving these ideals and constitutional guarantees".
Currently a member of Board of Directors of Yomega Corp and FROED, President of the Fall River Office of Economic Development, he remains active in the greater Fall River community.
Atty. Alan A. Amaral is a graduate of Bishop Stang High School, the University of Massachusetts at Dartmouth, and the New England School of Law in Boston where he earned the degree of Juris Doctor. Atty. Amaral has practiced law in Somerset and Fall River for 36 years and during his distinguished legal career, was responsible for decisions issued by the Massachusetts Appeals Court and the Supreme Judicial Court in precedent setting cases involving rights of children and those wronged by unjust acts.
He is a founder of Yomega Corporation with corporate offices in Fall River. He has guided the company through its modest beginnings to becoming the premier yo-yo, skill toy, and advertising specialty company it is today. Mr. Amaral's overseeing of the Yomega operations has placed Yomega products in well-known toy stores and advertising venues throughout the world.
He is an active member of both the Italian and Portuguese communities in Fall River and is a member of the Loggia Vittorio Veneto Lodge of the Fall River Sons of Italy and is the former President of the Fall River Chapter of the Prince Henry Society. He serves on the Board of Directors of the Columbus Park Independent Baseball League, and has served on the Board of Trustees of St. Anne's Hospital in Fall River, and is the former President of the Fall River Office of Economic Development. He devotes much of his time to, and provides support for, educational and charitable causes and especially those which assist the elderly and the chronically ill and those which promote the Italian and Portuguese languages and cultures. His most recent public service endeavor relates to the re-vitalization of Fall River's Downtown and Waterfront areas.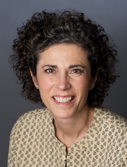 Karen Augeri Benson
Karen Augeri Benson
Attorney Benson joined the firm in 1996. She graduated from Roger Williams University and attended the University of Rhode Island's Masters of Marine Affairs Program.
Karen is a native of Middletown, Connecticut. She and her husband the artist, John Benson, have been married since 1988.
Karen is a member of the
Fall River Rotary Club
and has acted as Secretary and is currently serving as the Sergeant-at-Arms. She was installed as a Paul Harris Fellow for her service.
In the practice of Law I apply The ROTARY four-way test:
Of the things we think, say, or do:

•Is it the TRUTH?
•Is it FAIR to all concerned?
•Will it build GOODWILL and BETTER FRIENDSHIPS?
•Will it be BENEFICIAL to all concerned?



KAREN AUGERI BENSON

Education
J.D.,Cum Laude-Southern New England School of Law, (nka UMass Dartmouth School of Law) 1995

Editor-Student Bar Association Newspaper, Res Ipsa, 1991-1993 Giles R. Rich Intellectual Property Moot Court Competition, 1994

University of Rhode Island, Kingston, RI Master of Marines Affairs Program, 1982

B.A., Cum Laude-Political Science and Legal Studies Roger Williams University, Bristol, RI 1979

Internship at Senator Claiborne Pell's Office, Washington, D.C. Legislative Intern for the Rhode Island Audubon Society

Employment
Law Office of Alan A. Amaral, Fall River, MA, 1996 to present General Practice of Law: Concentrating in Environmental Compliance and Land Use matters, Criminal Defense, Civil Litigation, Estate Planning and Personal Injury.

Law Clerk/Associate – Corcoran, Peckham & Hayes, P.C. Newport, RI, 6/92-8/96 Legal Research and writing, drafting pleadings, discovery, trial preparation. Civil, Criminal and Domestic Litigation.

Paralegal/Consultant – Self Employed: Licensed Private Investigation. 6/90-6/92 Auto, disability and Workers' Compensation insurance claims.

Corporate Paralegal - Robert E. Derecktor of Rhode Island, Inc., 1982-1990 - Administered Litigation, Workers' Compensation, Contracts, OSHA, environmental compliance, (NPDES Permits) training and permits for Shipbuilder employing 800+.

Experience & Service

Member Massachusetts and Rhode Island Bar Associations
Norman Bird Sanctuary – Board of Directors 2009 to present
Staff Attorney - Taunton River Watershed Alliance 2006
Save the Bay – President, Board, Legal Committee 2002 -2005
Member and past Secretary – Fall River Rotary Club
City of Newport, RI – Zoning Board of Review
Community Preservation Institute – Mass. DEP 2002
Rose Island Lighthouse Foundation –VP, Board of Directors 2001
Admitted to practice in Massachusetts and Rhode Island






top of page